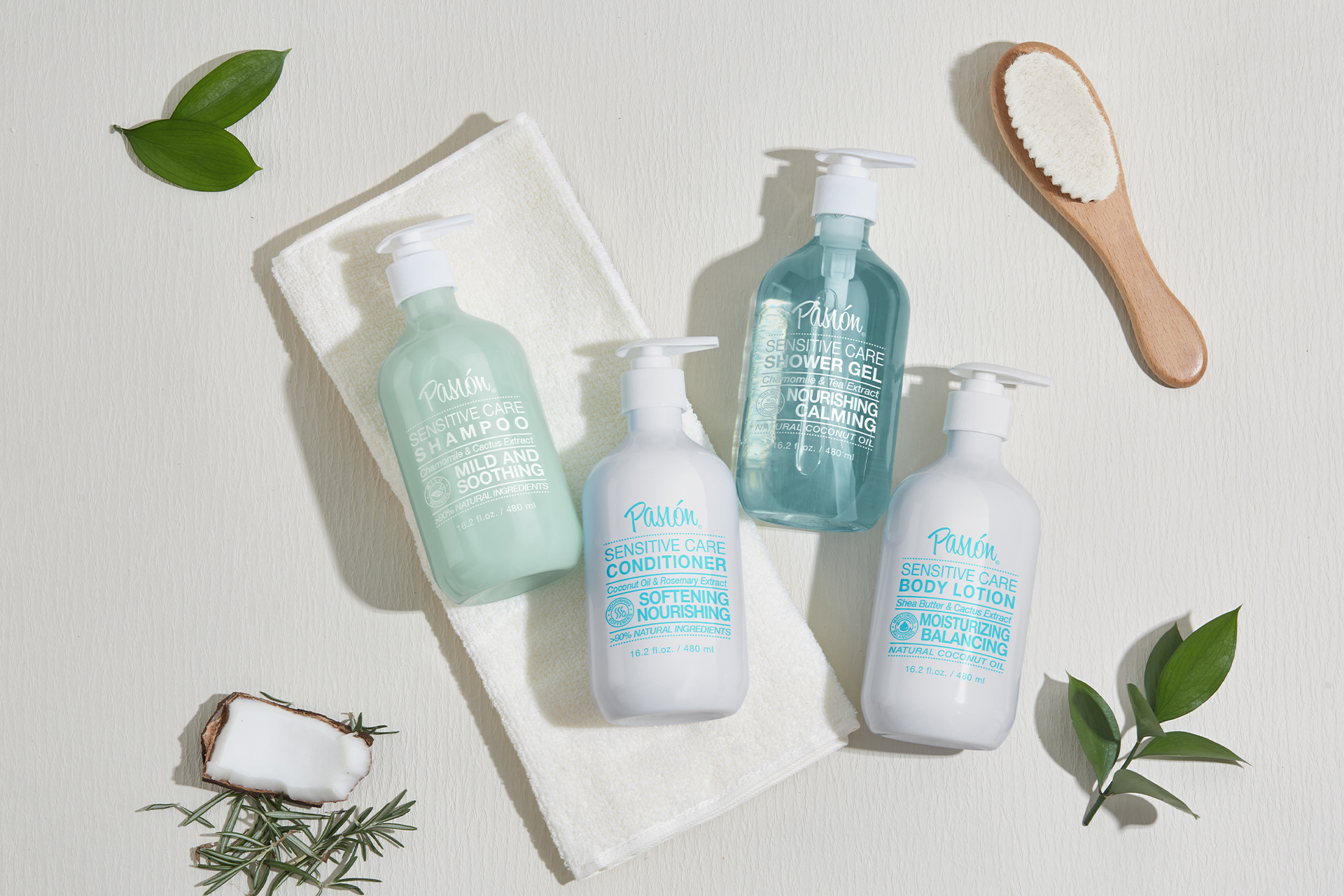 Say Bye to Sensitive Skin – Pasión Sensitive Care series is infused a variety of mild surfactants, the foam is dense and rich, no SLS/SLES, no paraben, no mineral oil and mineral oil sources, no silicone oil and its derivatives.
---
Over 90% Natural Ingredients

0% Paraben, Mineral Oil, Phthalate, MI/MCI
Cactus Stem Extract
Contains a variety of minerals and vitamins, which can bring moisturizing and soothing effects to the scalp, hair and skin.
Coconut Oil
The saturated unsaturated fatty acids in coconut oil can nourish the scalp and soften the hair, while providing sufficient nourishment and moisture to the skin.
Herbal extracts such as Matricaria chrysanthemum
which can provide instant soothing to the skin, whether you are any type of skin.